With Rod Nelson and Merlyn Chesterman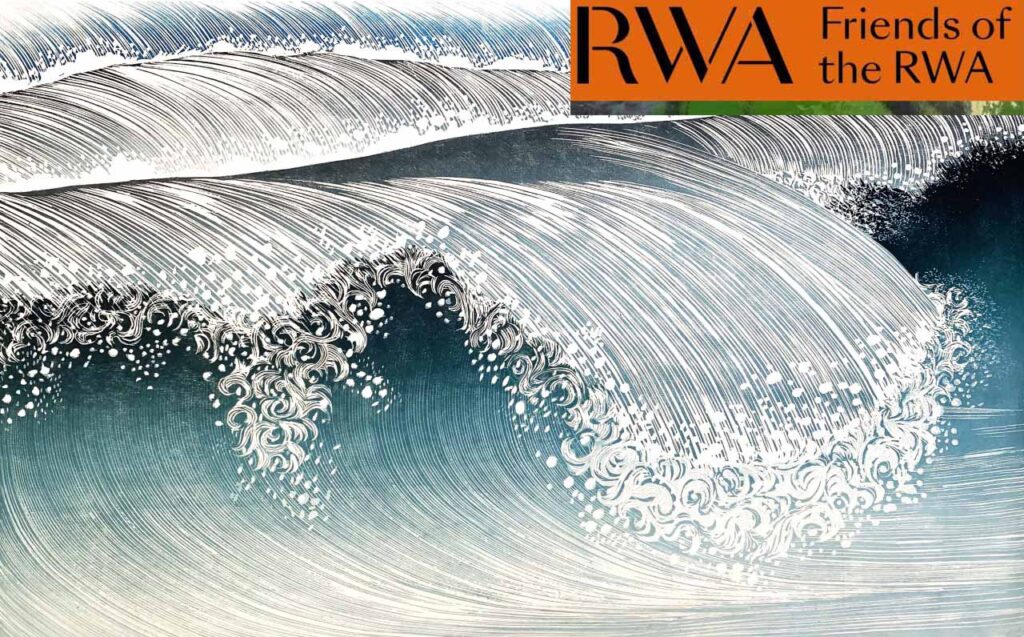 Written for The Floating Circle magazine, Friends of Royal West of England Academy magazine
There has never been a more pertinent time to learn a new skill or enjoy the meditative quality of crafting at home. Where before you may have joined a workshop or weekly group; now we are being encouraged to set up studios in our spare rooms and garages.
The RWA Drawing School is offering Zoom lessons but many classes have been postponed for now. And so the launch of 'Making Woodblock Prints' DVD and downloadable from our Drawing School tutor, Rod Nelson, is perfectly timed. Nothing beats working side by side with a tutor, but this is a great way to dip your toe in and is a great antidote to our current creative restrictions.
 "Woodblock prints have a quality and a power that cannot be found in any other medium," Rod Nelson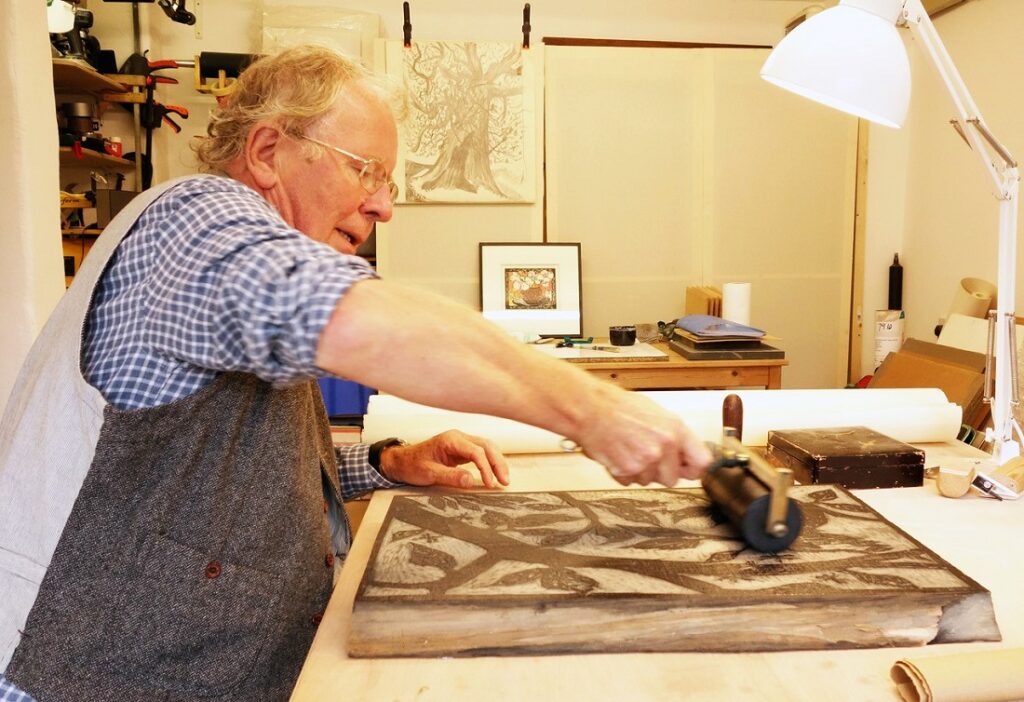 'Making Woodblock Prints' – launch of a new DVD and download
Rod is a prolific printmaker. I've known him for a few years now and he's always got a project on the go. He has spent a lifetime dedicated to his craft and regularly shares his skills with groups at the Drawing School. Having authored a book by the same title in 2015, he felt it was time to share his knowledge in a more accessible way. 'Making Woodblock Prints' is a two hour, nine part 'workshop' in bite size, easy to follow lessons ~ it's the fast track to everything learnt over the course of 30 years!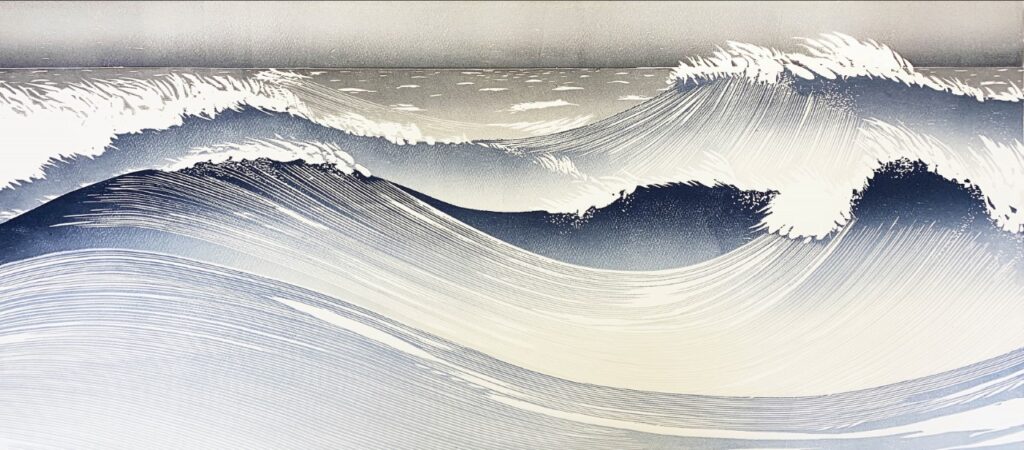 "There's a joy to be had at every stage….the excitement of lifting the print for the first time," Merlyn Chesterman
Expert printmaker ~ Merlyn Chesterman RE
Rod shares the stage with fellow printmaker and equally eminent authority on the subject, Merlyn Chesterman RE. Merlyn is a Fellow of the Royal Society of Painter-Printmakers, author and teacher at West Dean College of Art and Conservation. She has studied printmaking in China and exhibits internationally, with her work gracing collections at the V&A and Ashmolean Museum. Rod also tutors at West Dean and exhibits with the Royal Society for British Artists and the Royal Academy Summer Exhibition.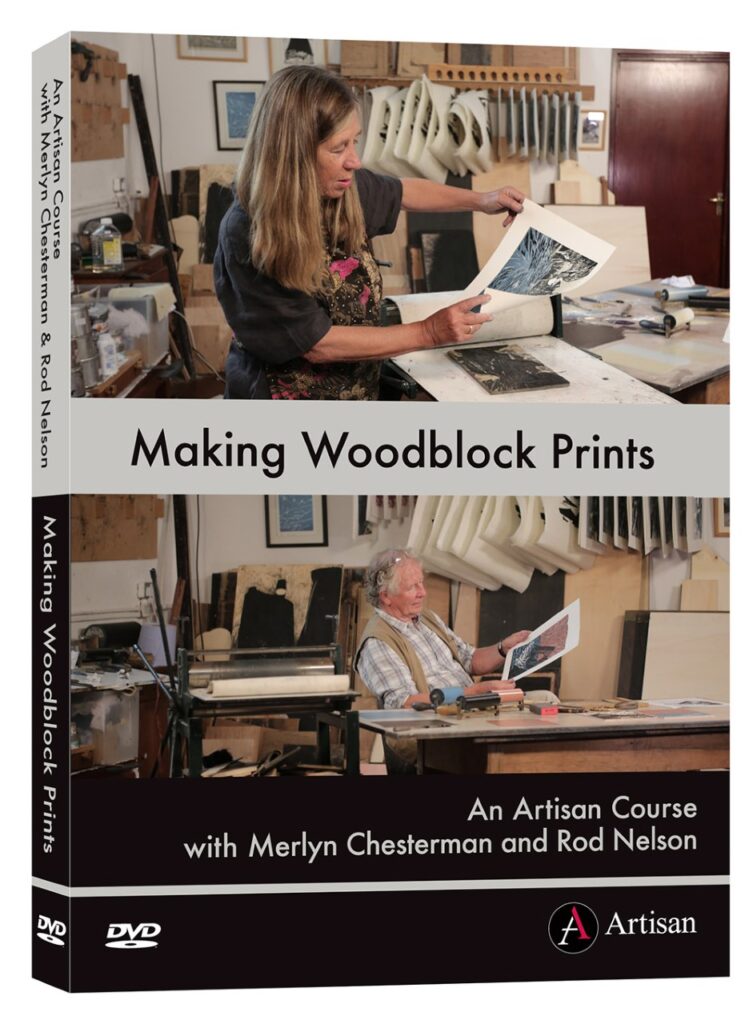 They are an expert duo and their passion for this art form is evident throughout and their approach is accessible to every viewer. Topics are worked through methodically and include:
Essential Tools, Developing your own marks, Introducing Colour, Layer Blocks with Colour, Cutting an Underblock, Inking the Block, Proofing and Editioning, Advanced Printing Techniques and Tool Sharpening.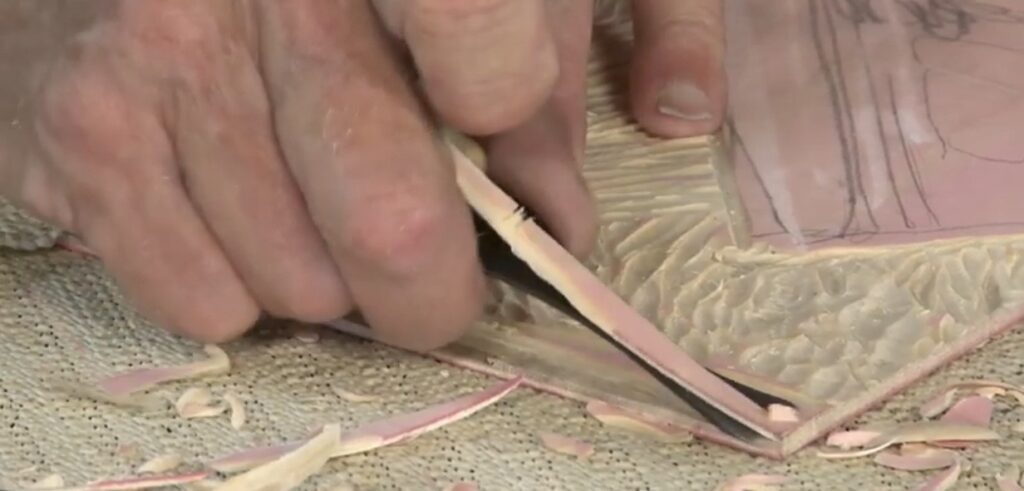 WATCH THE TRAILER HERE: https://www.youtube.com/watch?v=9hb1nJ-Fuqk
With only a handful of carefully selected materials, the myriad of possible woodcut effects are endless and the results vary from delicate to dynamic. Everyone has the potential to create stunning prints.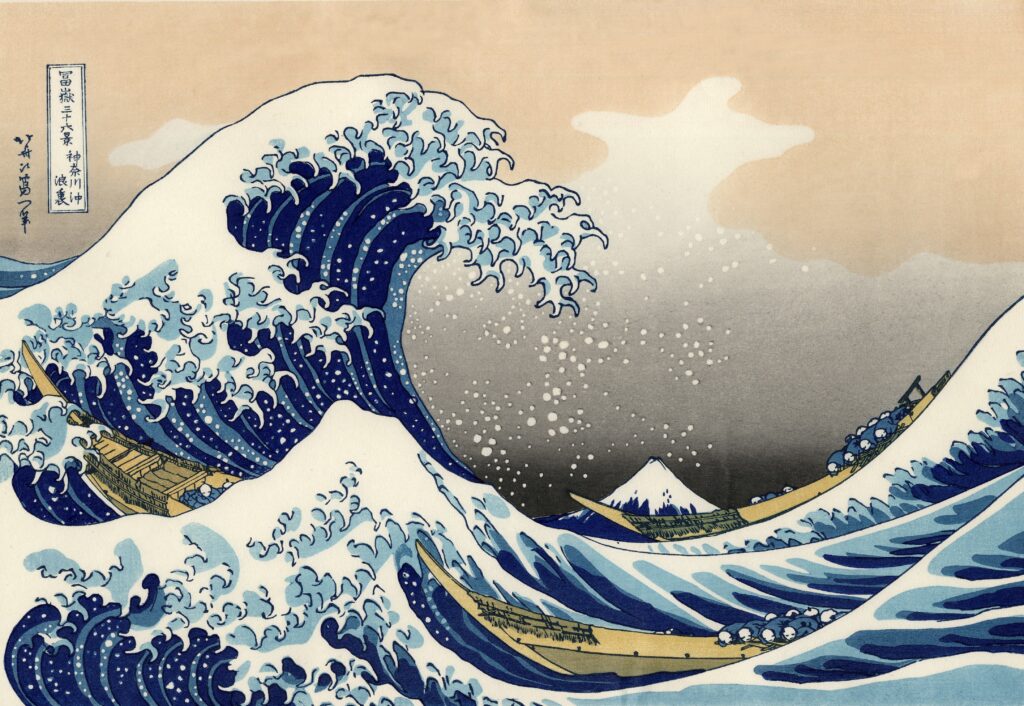 The Great Wave Off Kanagawa
Block Printing has a long history dating as far back as the 2nd century CE, originating in China. Many will associate this form of printing with the world famous 'The Great Wave off Kanagawa' a Japanese ukiyo-e woodblock print by Katsushika Hokusai. Rod writes about his admiration for the printmaker saying, "Hokusai is best known as a woodblock printmaker, and though print is sometimes perceived erroneously as a 'secondary medium', a short perusal of his work dispels this notion absolutely. In Hokusai's hands, printmaking stands the equal of any other artistic medium."
He observes the famous print in more detail, "Let us consider for a moment Hokusai's woodcut 'The Great Wave off Kanagawa'– probably the best-known woodcut print of all time – there is hardly anyone who is not excited by this masterpiece when seeing it for the first time (or even for the hundredth). It is visually as accessible to a six year old as to a Professor of Art.
'He knew that he was good'
Hokusai portrays the wave as shaving the quality of a magnificent predatory beast, which hovers, as time freezes for a millisecond, with its hungry claws spread above the huddling mariners who are utterly at its mercy. As Hokusai portrays this instant, their fate is undecided. The more one moves into an image such as this and the artists of Hokusai's stature who are capable of making such art, the more dimensional, the more awesome and mysterious their work becomes. I like to think that in the pantheon of the very highest achievement of artistic possibility, chuckles Hokusai, relishing his place. He knew that he was good."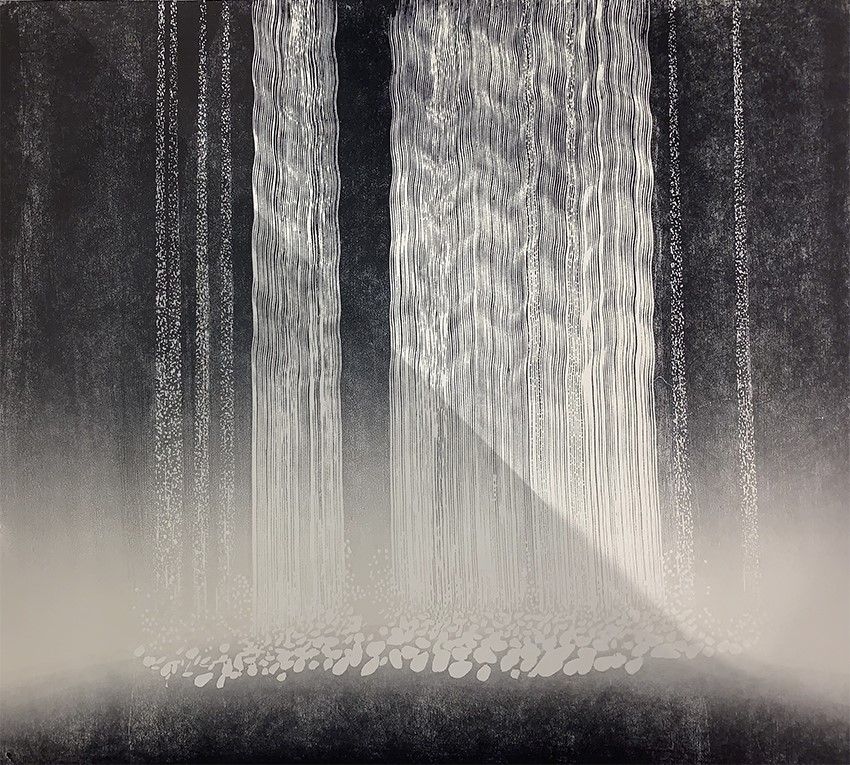 17th century printmakers influence Monet, Degas & Van Gogh
It was these 17th century printmakers, Hokusai and Hiroshige, that so enamoured the post impressionists; Monet, Degas and Van Gogh. Japonism was closely associated with the group and Monet in particular amassed a huge collection of woodblock prints. Woodblock printing is an ancient craft holding much historical and cultural interest.
"Woodcuts are images that simply can't be made in any other way. They sit on the boundary between art and craft – and anyone making woodcuts will quickly experience the delights and terrors of both," Rod Nelson.  
Click here to purchase the DVD £19.99 or Download £18.99
Click here to find out more about Rod Nelson at the Drawing School
https://www.rwa.org.uk/artists/rod-nelson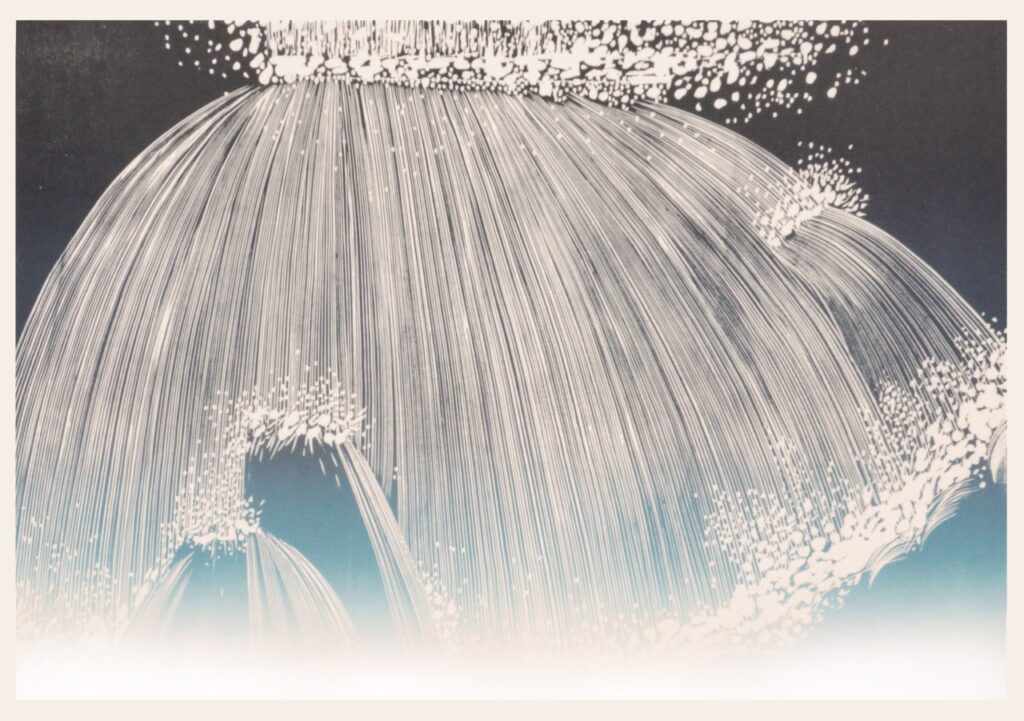 To commission a feature, artist statement or exhibition review, please contact Sarah Edmonds here. I have many years of experience writing about art and artists, contributing to Good on Paper magazine and The Artist magazine.