Missives from Isolation.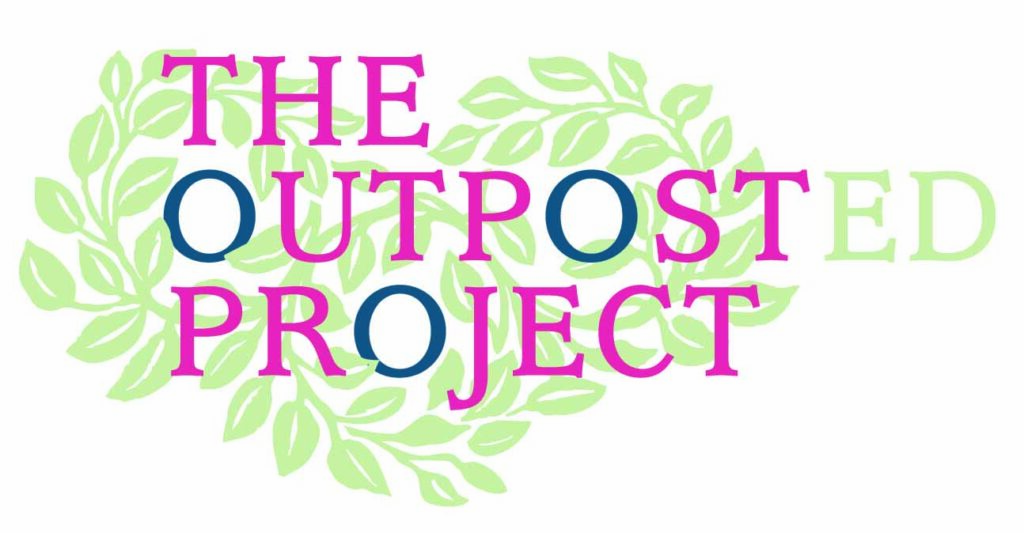 Susie Hetherington and Juliette Morton have been very industrious in lockdown. As if not busy enough with their young families, freelance careers and commitments, they've snuck in under the radar and launched a new arts initiative in the Stroud Valleys. It's called The Outposted Project – a participatory multidisciplinary project for creatives' in isolation, stuck in their outposts.   
A foldable canvas
The idea is wonderfully simple. Essentially, an ordinance survey map, or 'foldable canvas' as Susie calls it, is posted from village to village collecting art, poetry and missives along the way. This 'creative chain' will reflect the impact that COVID19 has had on our lives through a collective creative expression.
"No idea is too small. All sorts of ideas have the potential to change the world for the better." Richard Branson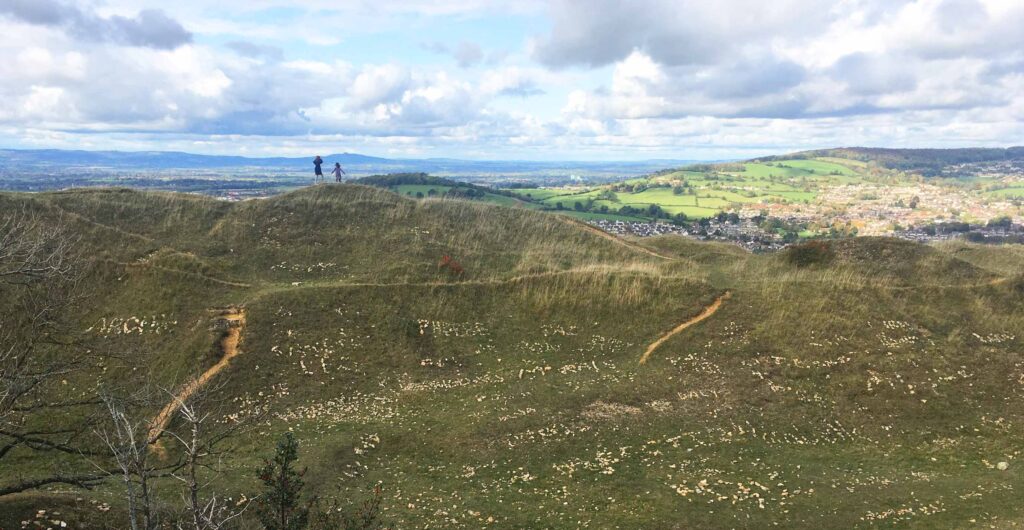 A good old fashioned letter
It's a refreshingly traditional proposal in the sense of sending a good old fashioned letter, delivering something tangible at a time of real uncertainty. No rush, no timeframe – slow and steadily it travels from musician to poet to artist. There is no shortage of creatives in our valleys and the breadth of professional talent is staggering – from writers of operatic scores, world class poets, novelists, illustrators, printmakers, photographers and respected artists all working at the highest levels.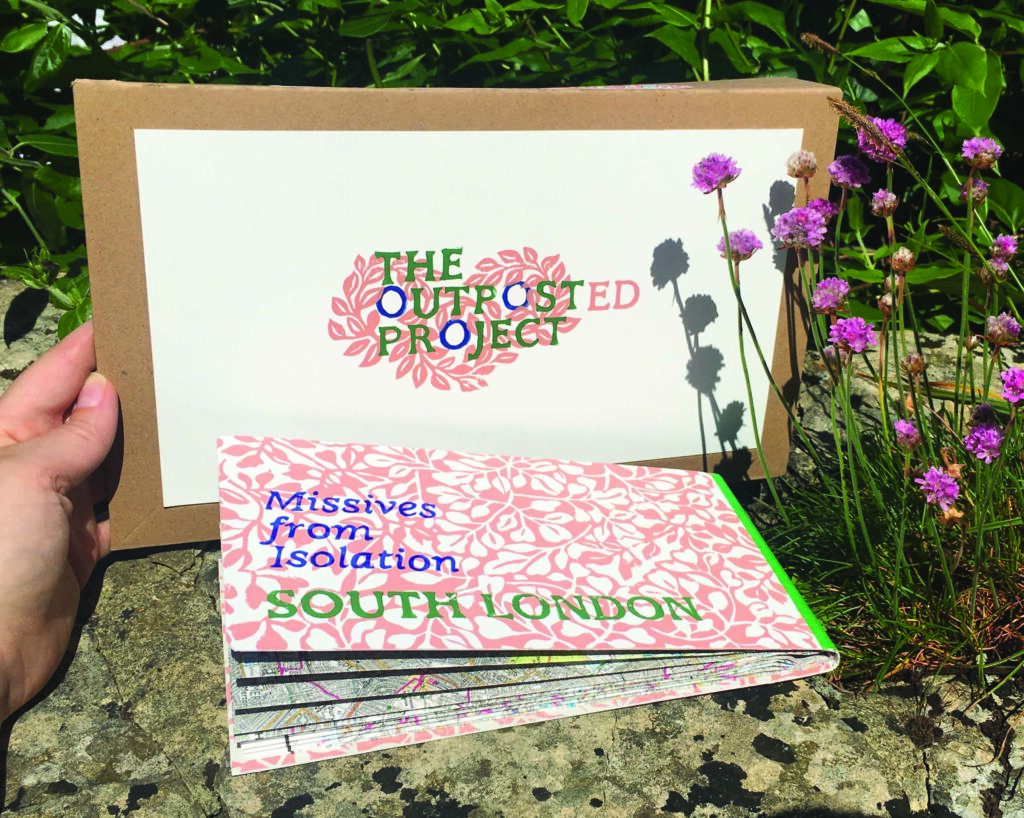 The instructions read, 'Pick a rectangle, any one you like. Work directly onto the map…or glue your piece on. It is an experiment and we hope you enjoy seeing how it turns out.'
 "As the crisis began to unfold, our geographical boundaries suddenly became more relevant than ever. The idea of not seeing people, not being able to communicate in the normal way, all of us creating in solitude….this felt like a way to connect us all."

Susie Hetherington
Susie Hetherington is a graphic designer by trade, but since moving to Amberley and having her young family she has built a textiles brand designing elegant natural designs influenced by the beauty of her surroundings. She is prolific in her creative output, adding tasteful linocut prints to her growing repertoire. Evidently curious and unfazed by new challenges, "My creativity is often driven by others – collaboration is at the heart of this project."   
Entrepreneurial spirit and creative flair
Friend and fellow creative on this journey, JLM (Juliette) Morton is currently Poet in Residence at Waterland, Lake 32 in the Cotswold Water Park and describes herself as a writer and a 'doer'. Her work includes various publications in literary journals, a sound / words project with the Royal Philharmonic Society and a film of one of her poems about Stroudwater Navigation with the prestigious Places of Poetry Project. She is also a Paper Nations Writing Producer developing a social enterprise to support rural writers. Together they have nurtured this tiny idea and, quite literally, sent it packing!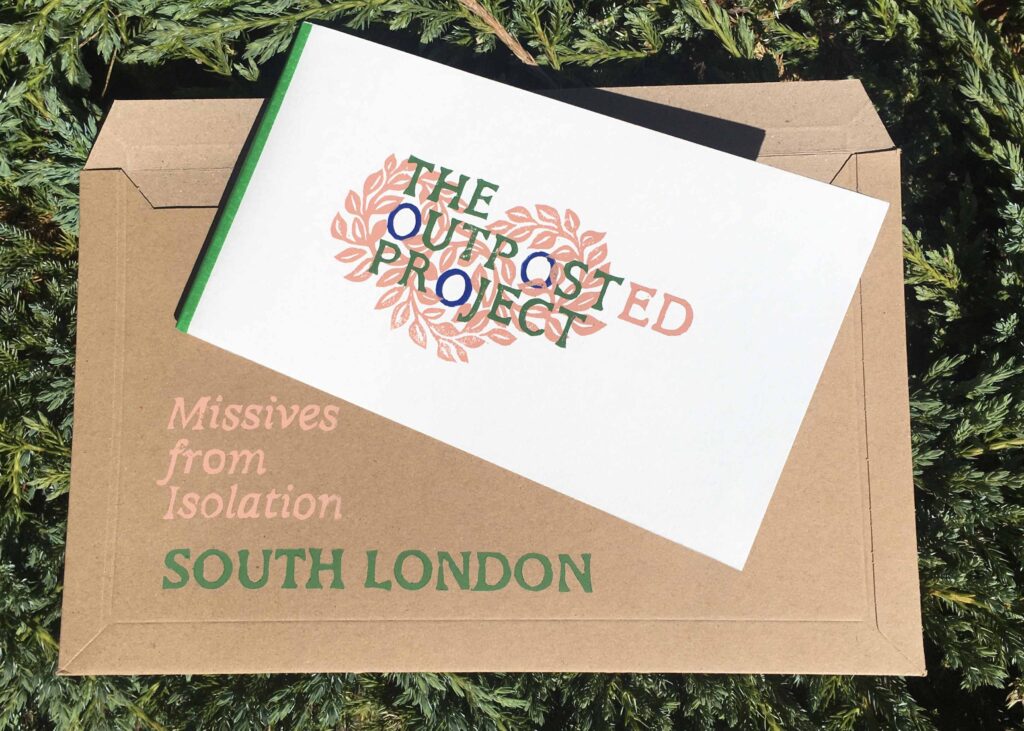 Lightness and positivity
Hats off to the pair for their entrepreneurial spirit and creative flair. The 'behind the scenes' work involved is not to be underestimated, with the end result generous and cheerful. To me, The Outposted Project has a lightness and positivity to it with an altruism that can only be harnessed through a sense of community. But it also has the potential to offer real insight into this unique period of our lives and artists reactions to it.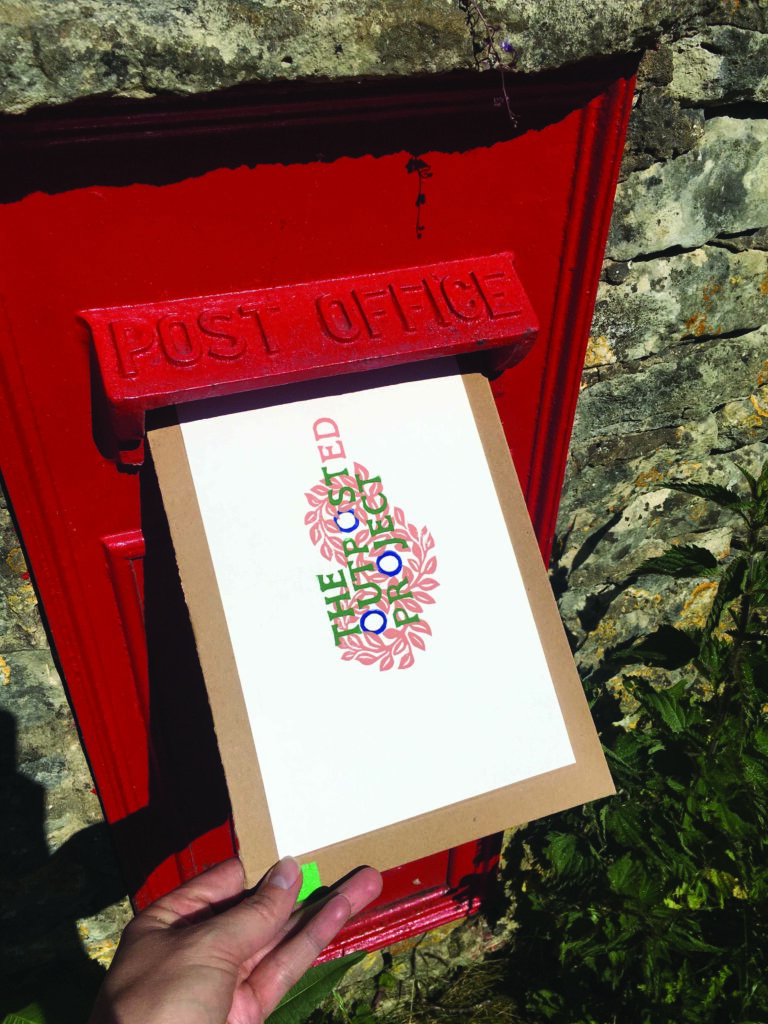 Contributions are not limited to a COVID19 narrative and results are expected to swing between dynamic, delicate and everything in between. The journey and location of the map itself will undoubtedly have a bearing on the end result, urban versus rural telling a distinctly different story.
An extra level of innovation may be required from the musicians who cannot partake in two dimensional offerings – how will Gifford's Circus respond? With joyous eccentricity, I'm sure! Musician and composer Emily Hall has hinted at performing in the landscape with her fiddle. If you don't want to miss a thing, keep an eye on social media channels and the website to follow its progress.
But what if it gets lost or forgotten? I suggest hesitantly, feeling possessive of the travelling map already….
"That's the joy of it. There is a risk the map might get lost or stuck, but that's part of the experiment. The Stroud map is the 'pilot' so we are keeping an eye on that one and we know all 30 of the participants who live locally. New maps are travelling around Brighton-Hove, the Brecon Beacons and soon South London. We've selected the initial recipients, but after that….anything could happen."
The first map was posted on 20th April 2020 and is expected back in September….in time for the Site Festival in Stroud, all being well.
Final exhibition
The hope is that on returning home, the maps will be exhibited together as a multi sensory exhibition that could include music, film and art. One idea is for a touring exhibition to the locations where the maps have made their transient journeys, and even an augmented reality exhibition – but this would require extra funding. If you are keen to get involved and offer a donation, there is a Crowdfunder web page here.
Thank you to the Rotary Club Nailsworth who generously sponsored the building of the website: www.theoutpostedproject.com
Thank you, as ever, to the amazing community of creatives' in Stroud. Artists involved include:
Uta Badauf, Chris Bingle, Jenny Bowers, Oonagh Davies, Becky Dellow, Joff Elphick, Felicity Evverett, Jonny Fluffypunk, Emma Giacolne, Gifford's Circus, Melanie Golding, Nick Grellier, Emily Hall, Pete Hayns, Zoe Heath, Susie Hetherington, Eunju Hitchcock-Yoo, John Holland, Adam Horovitz, Jeff Josephine, Emma Kernahan, Lucia Leyfield, Hannah Linfoot, JLM Morton, Daisy Murdoch, Rod Nelson, Philip Rush, Alice Shepard Fidler, Jacqui Stearn, Alison Vickery and Britt Willoughby Dyer.
Please follow the travelling maps on social media here:
Instagram: @theoutpostedproject
Twitter: @outposted1
Facebook: /theoutpostedproject
Contact: theoutpostedproject@gmail.com
Sarah Edmonds works as a marketer supporting small businesses in the creative industry. If you would like to commission a feature, artist interview or statement, exhibition review or copywriting project, please get in touch here.