A new DVD or download £19.99 available from Artisan Masterclass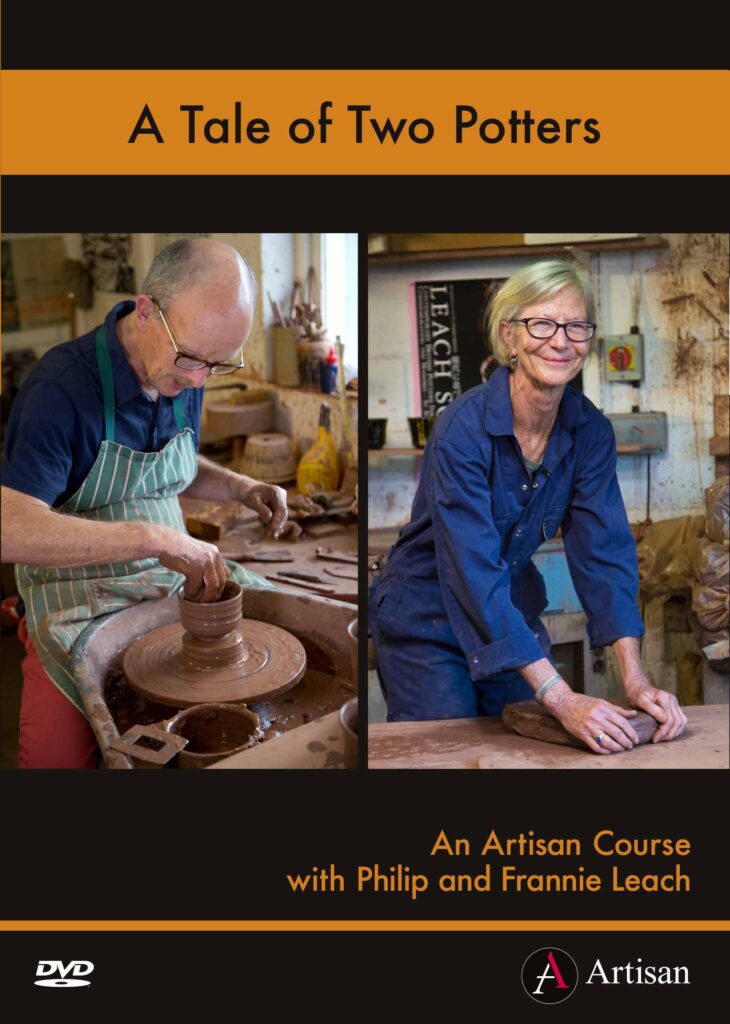 Indulge in two hours of hands-on, practical pottery demonstrations accompanied by delightful anecdotes from the fascinating lives of third generation Leach potters.
Philip and Frannie Leach established Springfield Pottery in Hartland, North Devon in 1979 and have been producing their distinctive style of earthenware ever since. As the son of Michael Leach and grandson of world-famous Bernard Leach, Philip and his wife Frannie (who trained with Michael) continue this historic legacy with passion and integrity.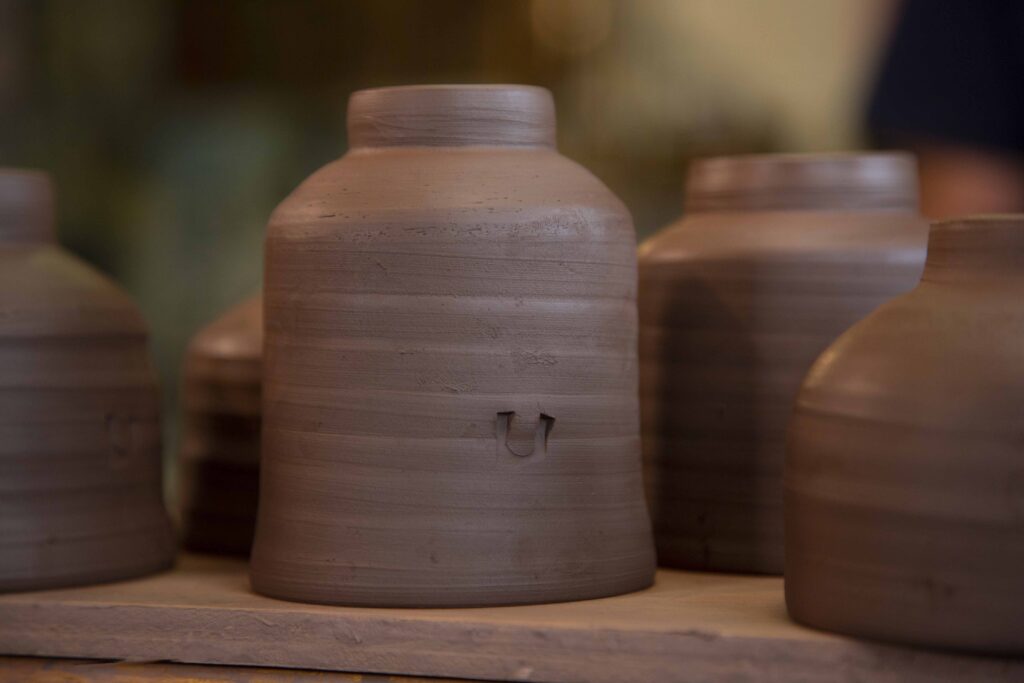 Their journey as potters unfolds as they walk the viewer through the stages of making a set of tea bowls (chawan) and pressed dishes. For both established and aspiring potters, it's a chance to see inside their studio and learn techniques such as kneading, throwing, combing, trailing, impressing the clay and combining decorative slips and glazes.
Peppered throughout are biographical notes and moving anecdotes. Frannie recounts a childhood growing up in the Bahamas and working in New York before falling in love with ceramics. Philip spent 6 years teaching in Iran, where ancient Persian ceramics directly influenced the development of his blue glaze.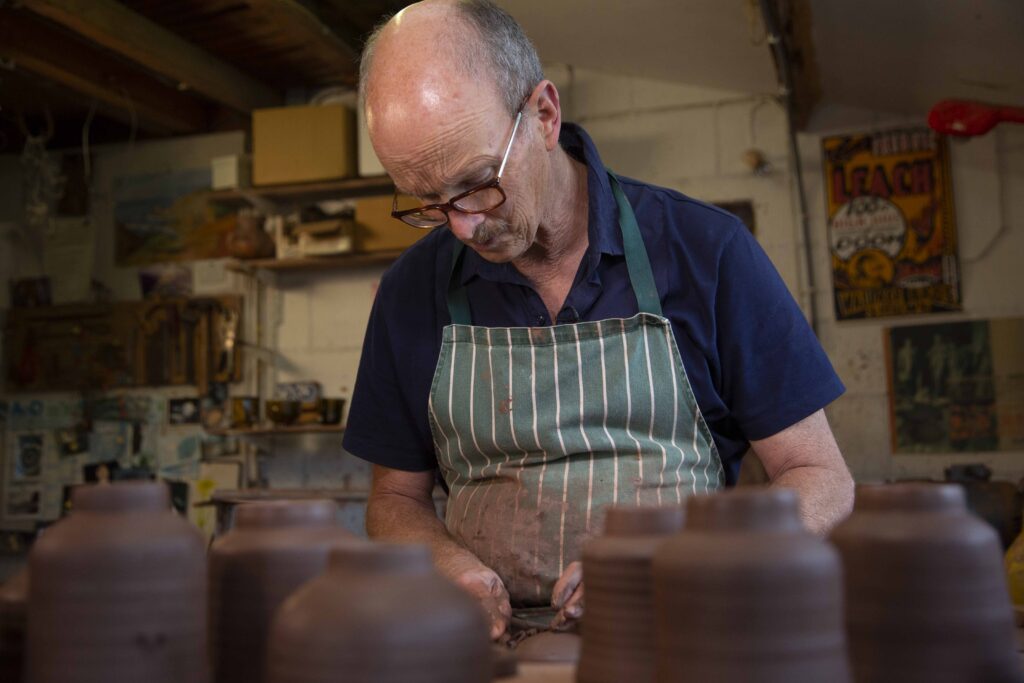 "Japan had a big impact on me. Watching a tea ceremony, the way they held the chawan in their hands and admired its sculptural beauty, was profound."
Over the past century, no other family has shaped ceramics in the same way as the Leach's, elevating pottery to an art form.
DVD Contents:
Throwing Tea Bowls
Making Slab Dishes
Decoration, Trimming and Fettling
Evolution of Earthenware
Slip & Glazes
Experience in Japan
Video Extras: Loading the kiln & unloading the pots
Trailer
Watch the You Tube trailer here:
Review
"I loved everything about this film – the combination of practical and personal. It was very moving and insightful. Highly recommended."
Stockists
To stock this DVD please contact: Dave Brown at Artisan Media
Trade price: £9.99 Recommended Retail price: £19.99
Press Enquiries
For press enquiries & image please contact:
Sarah Edmonds [email protected]
or
Dave Brown [email protected]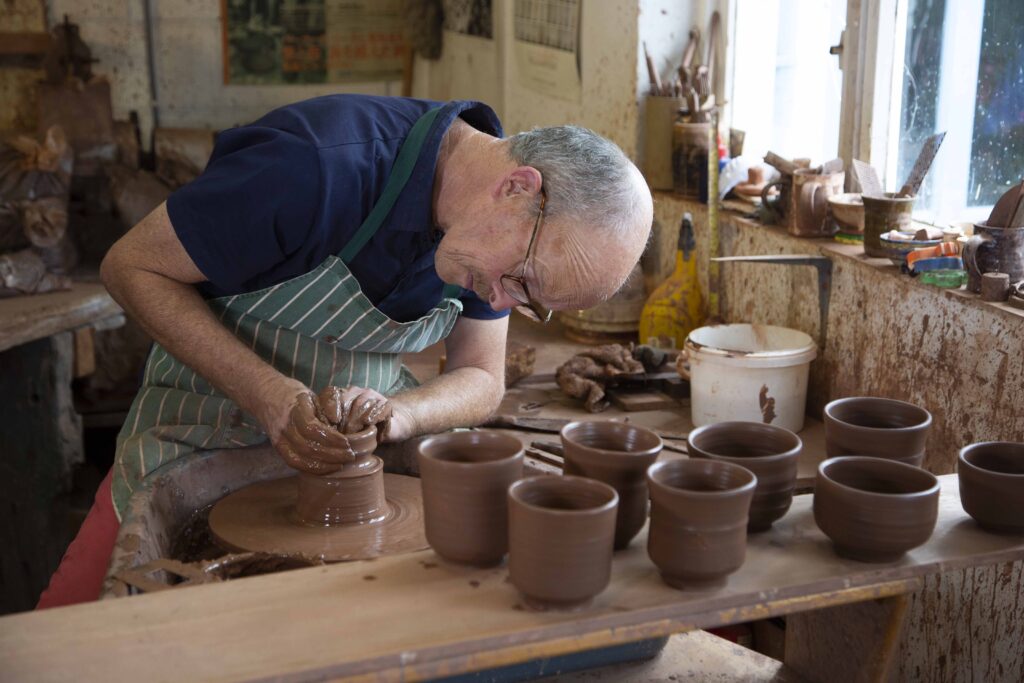 As seen in….