A newly released DVD Masterclass taught by Merlyn Chesterman RE and Rod Nelson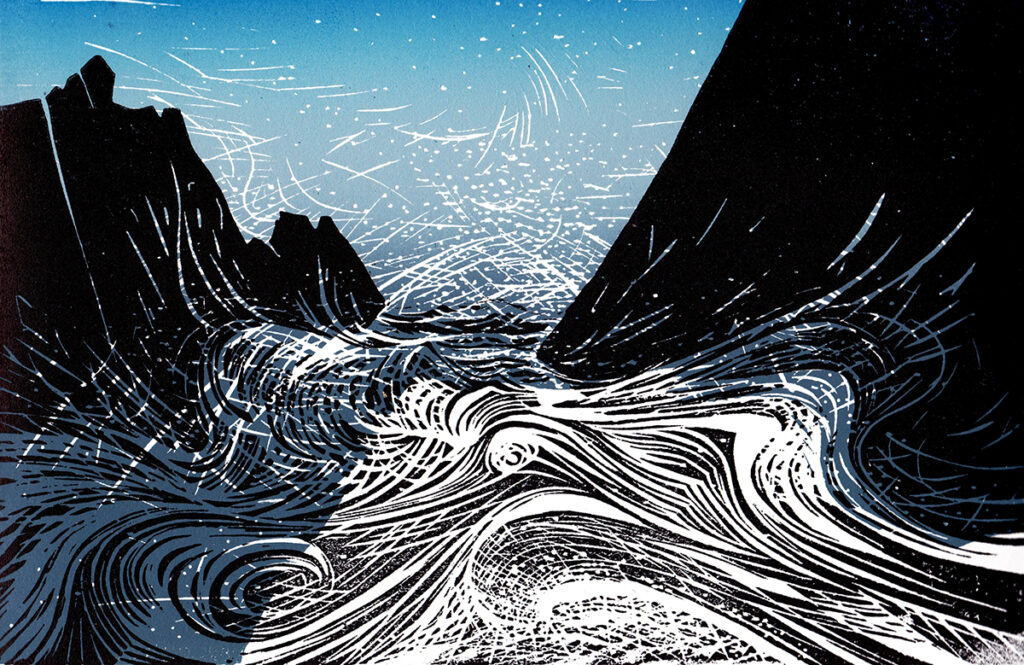 'Making Woodblock Prints' is an educational film taught by master printmakers Merlyn Chesterman RE and Rod Nelson. It follows on from their popular book of the same title published in 2015. Having worked alongside each other as printmaking contemporaries for many years, they felt it was time to share their knowledge in a more accessible format. This two-hour workshop covers nine topics, from essential tools to advanced techniques. It is an easy to follow introduction to, and appreciation of, the ancient art of woodblock printing.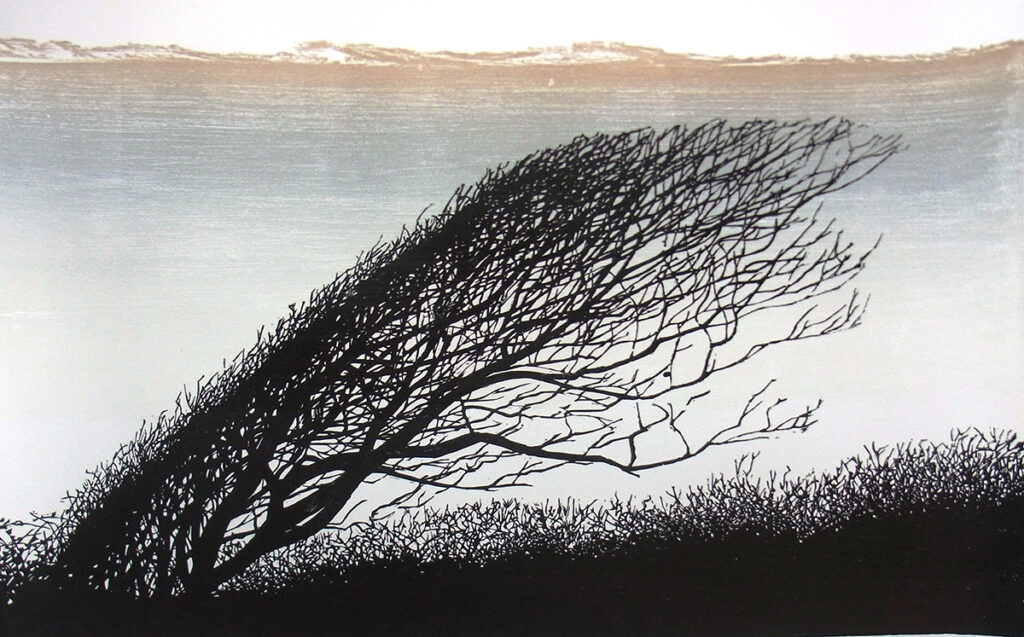 Arts & Crafts surge during lockdown
There has been a meteoric surge in arts and crafts during lockdown – it's no surprise. The act of creating is something within our control with tangible results. It offers a stress relief, absorbing our anxious thoughts and boosting our self-esteem. With just a few portable materials and a bit of guidance, everyone can enjoy the benefits of a focused, meditative activity. The proliferation of online opportunities to learn from experts means that anyone in the world can acquire new skills.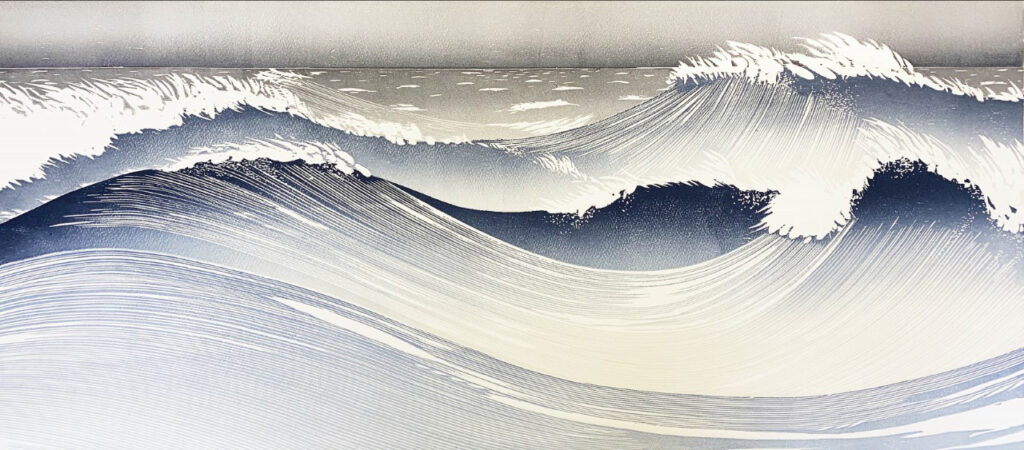 With that in mind, the launch of this new DVD is perfectly timed. Nothing beats working alongside a tutor, but this two-hour masterclass definitely comes close. Merlyn and Rod between them have decades of experience "We've been woodblock printmakers for many years and we've learnt many things from around the world. In this video we're going to share with you what we know."
Filmed on location in Merlyn's cavernous studio on the North Devon coast, where she has worked for many years,we see an enviable collection of tools, paper, tins of ink, drying racks and tantalisingly beautiful pieces of wood.
Mark Making
The film begins with Merlyn exploring a range of woodblock prints by artists from across the centuries, including prints made by students in her workshops, giving a sense of the expressive possibilities of the medium.  The scope of mark-making techniques is demonstrated alongside how tools can be used by varying their angle, grip and movement through the wood.
Rod explores suitable types of wood – comparing the qualities of douglas fir, poplar and shina plywood's as well as the possibility of incorporating the grain of found wood and scaffold planks. Some really useful time is spent covering composition, thinking about balancing percentages of black and white and considering the difference between black on white and white on black. 
Planning your print is essential, not least because of the reversal of your initial drawing, the more time you can spend at this stage, the more successful the outcome. "You can't unmake your mark. You have to make a commitment."
"Listen to the sound of the tool, it's a great sound. The first cut is done…."  Rod's passion for his craft is clear throughout. It would be hard to find a better way to learn than from the close-up shots ~ the precision and skill are admirable, you will be watching and learning without even realising. Rod talks about the speed and fluidity of cut making an enormous difference to the finished print, suggesting changing tools frequently to benefit from different marks, "I'm changing tools in the interest of liveliness," he confirms.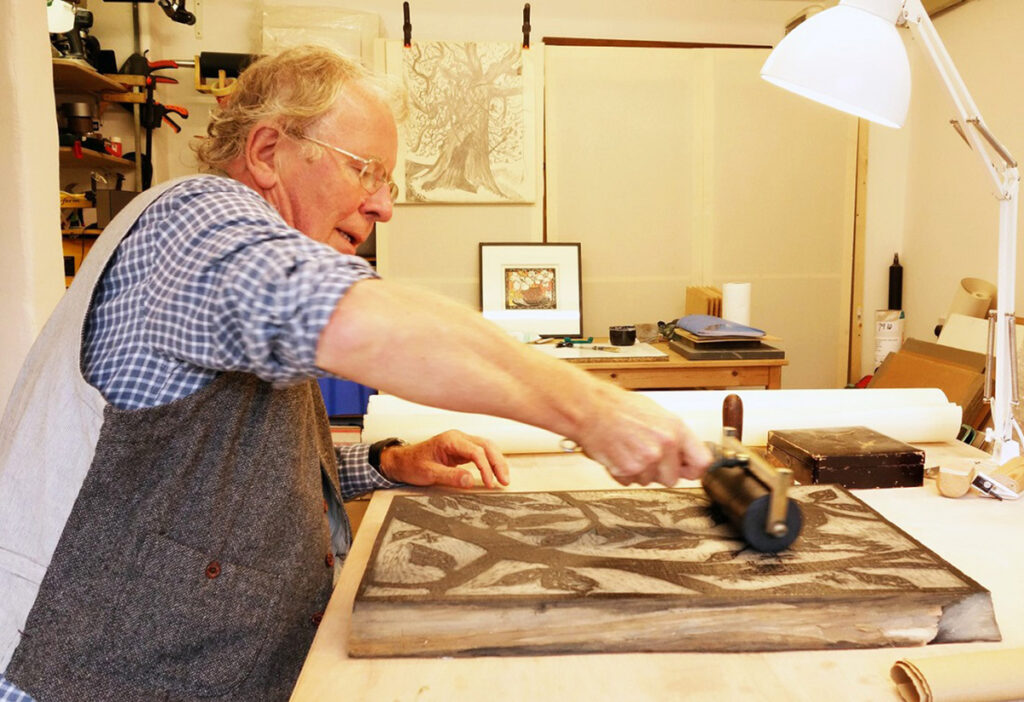 Inking your first proof
When you are ready, you can graduate to the really exciting bit – inking your first proof! The aim is to create a 'smooth, even carpet of ink across the surface,' of your table, piece of glass or perspex. It's a 'bit of a big moment' says Rod – you'll get the first clue as to how your print is going to end up – your image is beginning to emerge. Roll the ink in on a diagonal across the block and that's where the magic happens, "Every time I ink the woodblock, I get a thrill from what I'm doing!"
Developing your image
Developing your image on from your early proof is discussed and we later see Merlyn demonstrating inking colour blocks with graduated tones. Her technique of applying a tonal range of inks directly onto the roller is fast, painterly and thrilling to watch. We are also shown how to create a registration block for small prints as well as a system for effectively printing multi-colour large scale prints by hand.
"Very instructional and enjoyable. I know workshops can be great, but I foundthis video better for learning personally."
Merlyn Chesterman and Rod Nelson became friends through a common enthusiasm for the work of Japanese printmaker Shiko Manukata – part of that influence was the speed in which he worked. Much of their work draws on the vibrant living traditions of China and Japan – the links are still very evident in the world of printmaking today – the bamboo leaf-covered baren tool and the pink painted woodblocks – a Chinese idea.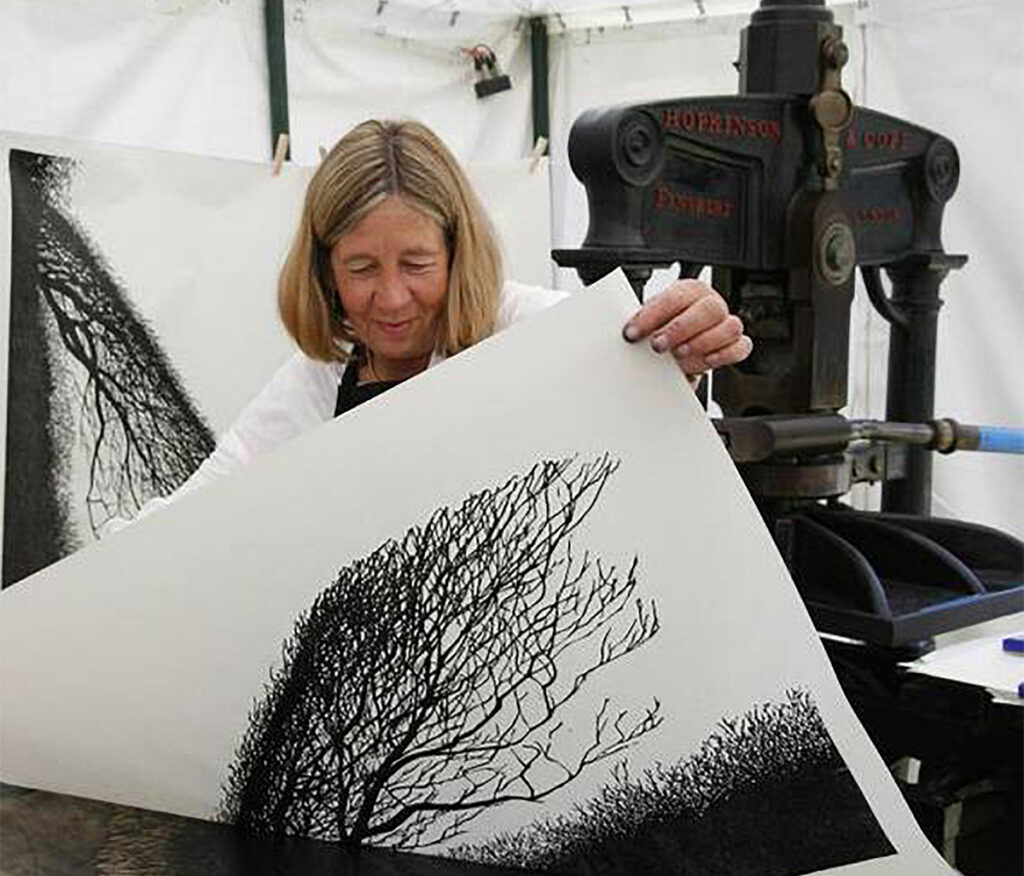 The quality of teaching throughout makes this DVD such a sound investment. Both tutors have an impressive pedigree and their passion for the art form is evident, whilst their approach is still very accessible. There is a quiet confidence and authority that can only come from a lifetime of dedication to their craft – you couldn't hope to find two more committed teachers.
About the artists 
Merlyn is a Fellow of the Royal Society of Painter-Printmakers, author and teacher at West Dean College of Art and Conservation. She has studied printmaking in China and exhibits internationally, with her work gracing collections at the V&A, Ashmolean Museum and the home of Princess AshiTashiDorji of Bhutan among others. Her passion for printmaking has sustained her since studying as an undergraduate at Bath University and it's taken her all over the world. 
In 2018 she embarked on a residency at the Kadoorie Farm and Botanic Garden in Hong Kong, a nature conservation, education and sustainable living reserve. She made a woodcut from a large piece of camphor endgrain, a hard wood taken from the hillside. Much of her work is intertwined with the landscape in this way. Living on the North Devon coast her Instragram page is peppered with sea swimming, rocky coves and windswept stone outcrops. The resulting woodcuts are breathtaking, full of light and drama, often on a large scale.
"There is joy to be had at every stage. The beauty of materials, variety of processes and the excitement of lifting the print for the first time," Merlyn Chesterman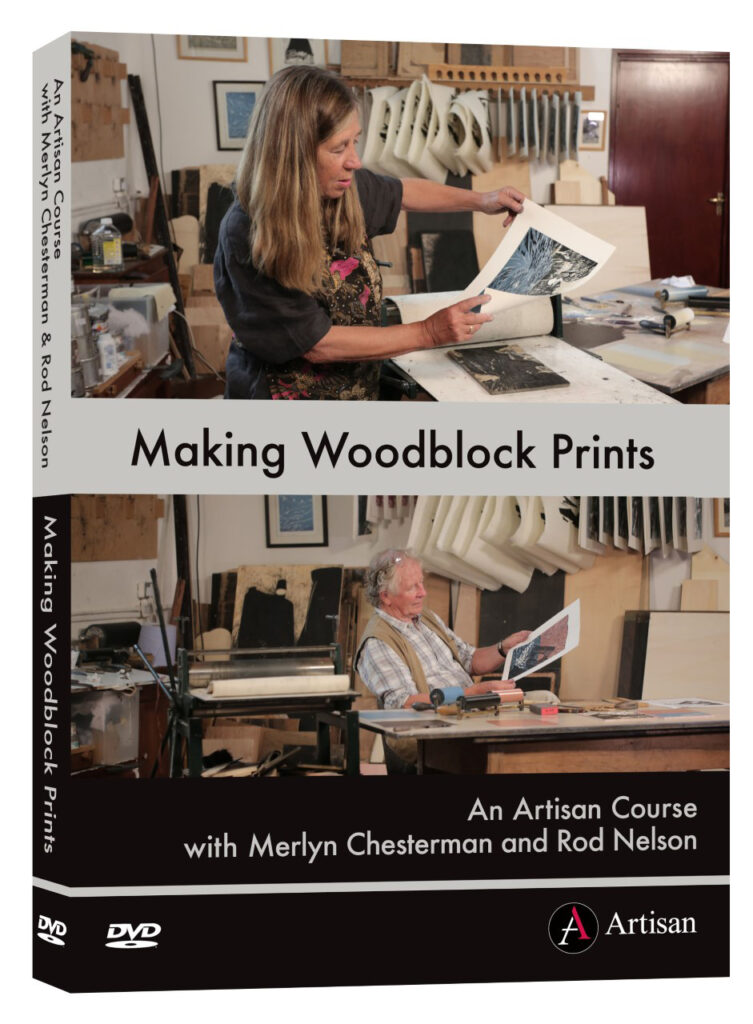 Rod is a prolific printmaker. He has spent a lifetime dedicated to his craft and regularly exhibits with the Royal Society for British Artists and annually at the Royal Academy Summer Exhibition. There is no real distinction between woodblock printing as a job and as a way of life. Such dedication has seen him take up a residency in Sigmaringen, Germany, see success in his recent one man show at the Paragon Gallery in Cheltenham and self publish a book complete with his own illustrations relating to his personal experience of COVID 19. Rod is a curious man, a Green Party activist, sensitive to his fellow human and alert to world events. Both artists are busy and totally engaged in woodblock printing. 
 "Woodblock prints have a quality and power that cannot be found in any other medium," Rod Nelson
Buy a copy of the DVD or download through Artisan Media for £19.99 online here.
To commission copywriting from Sarah Edmonds, get in touch here.
In the latest issue (Feb 2021) of Pressing Matters, Rod appears in a six page feature which I was delighted to secure for him.