Inject some personality into your space. Top Tips from Jessica Sawyer of Sawyers of England.
Whether you are in the planning stages or deep in a renovation project, whatever stage you are at, don't overlook the power of a kitchen splashback! For relatively little cost, a brightly coloured, patterned or highly textured kitchen tile can transform an average kitchen to a stylish one.
Jessica Sawyer, founder of Sawyers of England, is a trained kitchen designer and shares her Top Tips for modern kitchen splashback,
"Be bold – you can always change it at a later date!"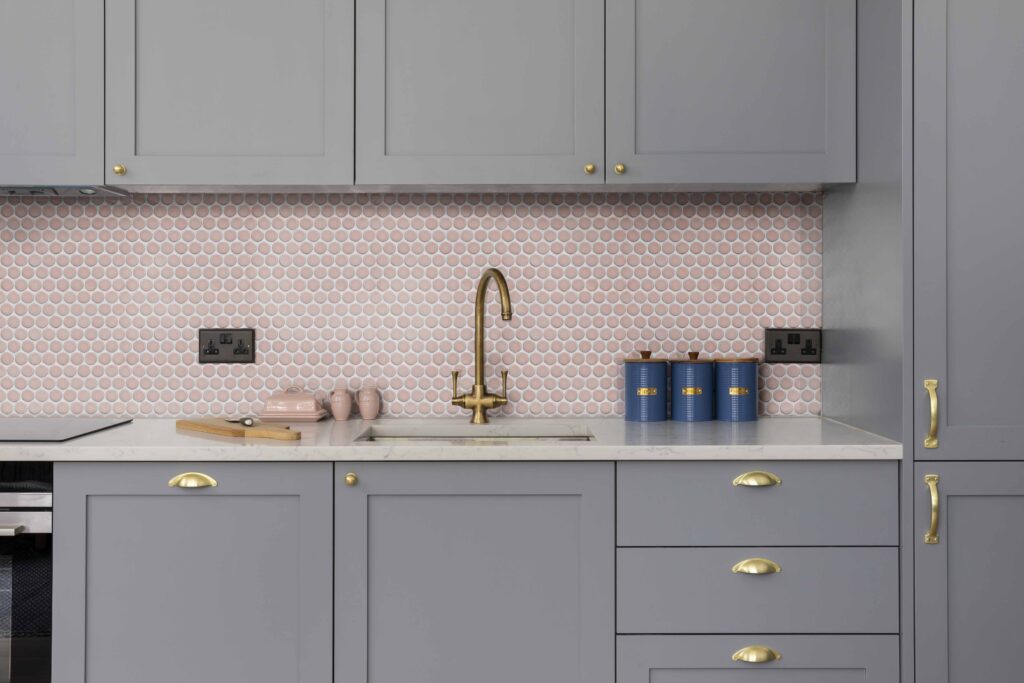 What is the best splashback for my kitchen?
With so many kitchen tile options on the market, Sawyers of England have done the editing for you, curating a selection of contemporary, artisan designs. In keeping with our in-house style, our wall and floor tiles reflect a clean, Scandinavian approach, sourced from all over Europe.
Tiles are a key part of kitchen decorating, not only for practical reasons but they are a great way to add some personality to your look, too. If you're worried about using too much colour, we have a range of kitchen tiles that make the best use of low key pattern like our Mac Maize encaustic tile in Alabaster and Yoga Penny Mosaic tiles that add plenty of reflective texture.
Kitchen Mood Boards
Jessica would always suggest pulling together a mood board for your space, and this should include hardware such as handles (take a look at our beautiful range) appliances and lighting to create a complete scheme.
Depending on the effect you are trying to achieve and the style of your property (modern, classic, Georgian or country cottage) this could also influence your choice of tile – a brick style design like our Seaton ceramic tiles or a more decorative tile such as our Moroccan Impressions porcelain tile.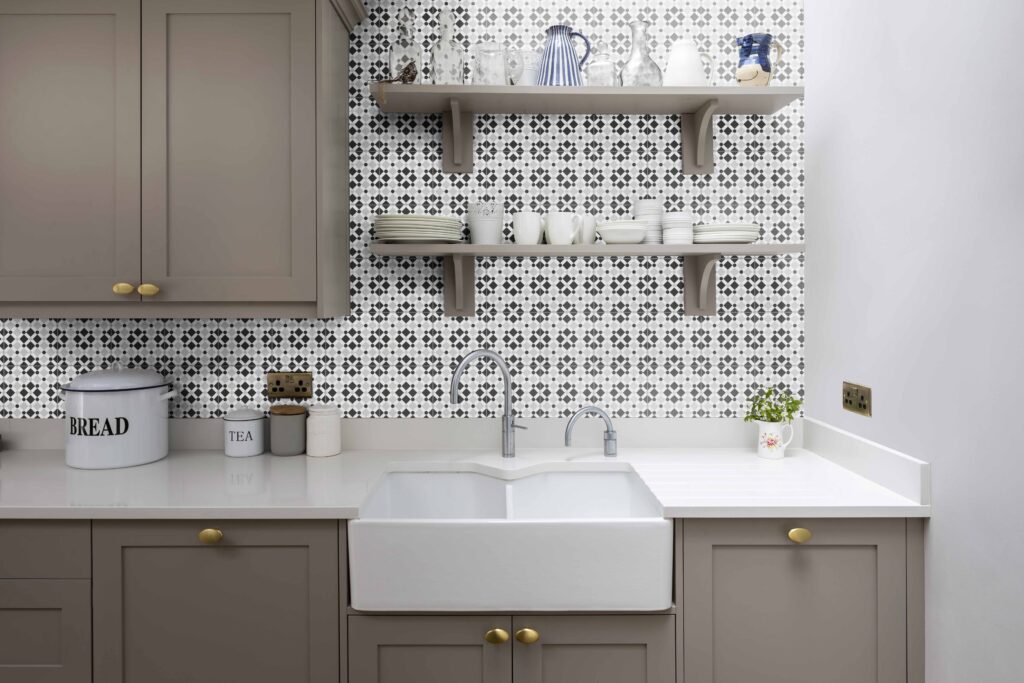 Encaustic tiles with their vibrant colours and striking designs are enjoying a revival. These are cement tiles that are durable and easy to maintain, suitable for both walls and floors. When used on the floor, they have the added benefit of retaining the heat, for extra comfort in your home.

Instant WoW Factor
If you're looking for a striking accent colour in your kitchen, choose a unique design or colour for behind the sink or hob. These are hardworking zones and even though they require a lot of cleaning, you won't need to compromise on style, like this Neapolitan Capri Yellow tile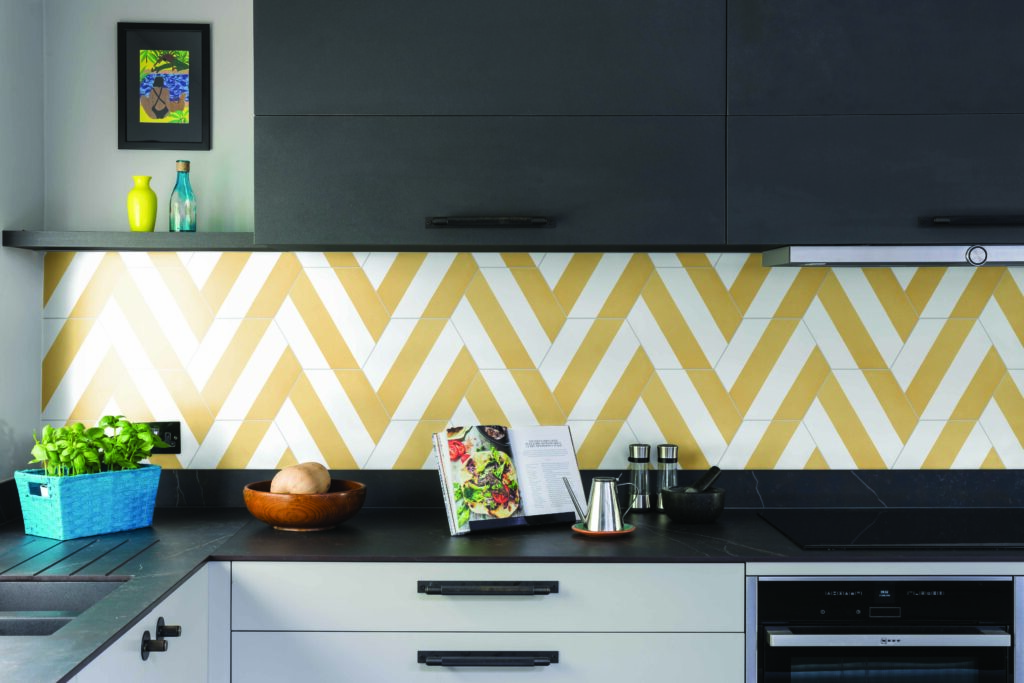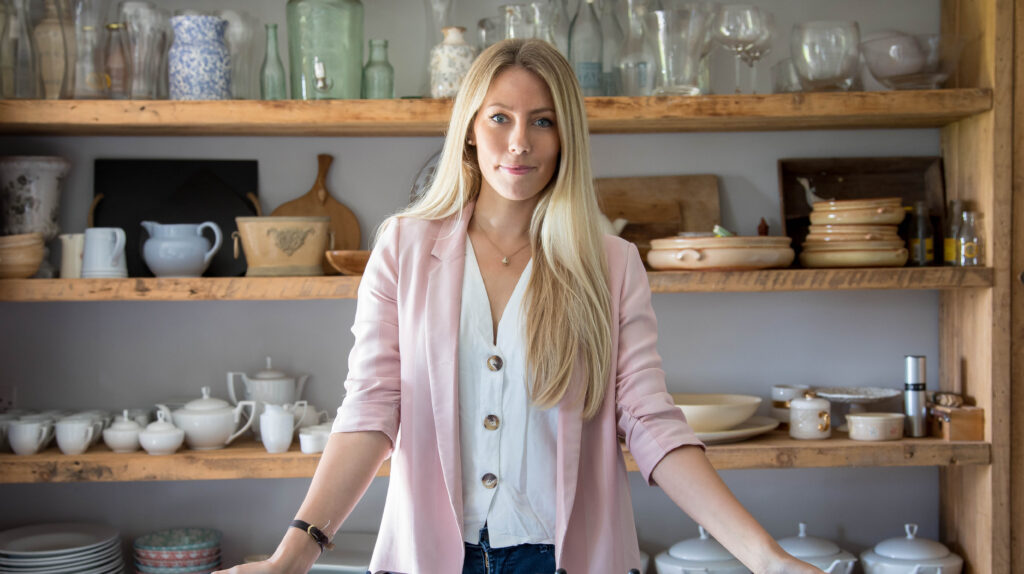 Jess's Top Tips
If you've opted for a neutral kitchen cabinet colour then the splashback tiles can add some interest and fun.
A splashback can transform a kitchen and is something you can easily update in the future – so BE BOLD and don't worry too much if you want to change it at a later date.
Whether you are a colour lover or not, adding a patterned tile might be for you. Patterns can add depth, interest and character to your kitchen.
Mosaic tiles can look beautiful with interesting shapes and details, however, the more grout lines are there, the more you will need to clean them!
Consider your kitchen lighting when choosing your tiles. If you are using downlights on your cabinets, this will reflect your tiles and can create some lovely shadow details in the evenings.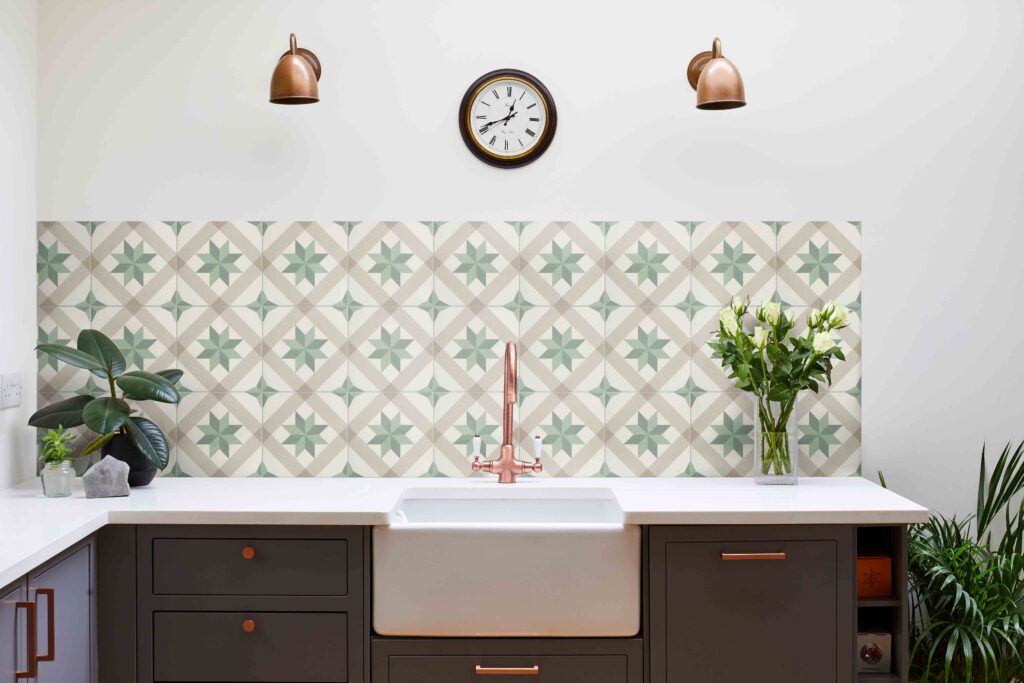 Delivery times are between 1 – 2 weeks so you can have your new splashback ready in time for Christmas!

Order online from Sawyers or England
Commission blog writing from Sarah Edmonds Marketing by getting in touch here.