Expert advice from Kate & Sam Lighting for lighting the grounds of your home
Summer is coming. It's time to enjoy the evenings outside, so set the mood, prepare the drinks, enjoy good company and make the most of simple pleasures again! There is something magical about evenings outside, they conjure happy memories of holidays, parties, weddings, fairy books and freedom, and this is what the lighting needs to tune into.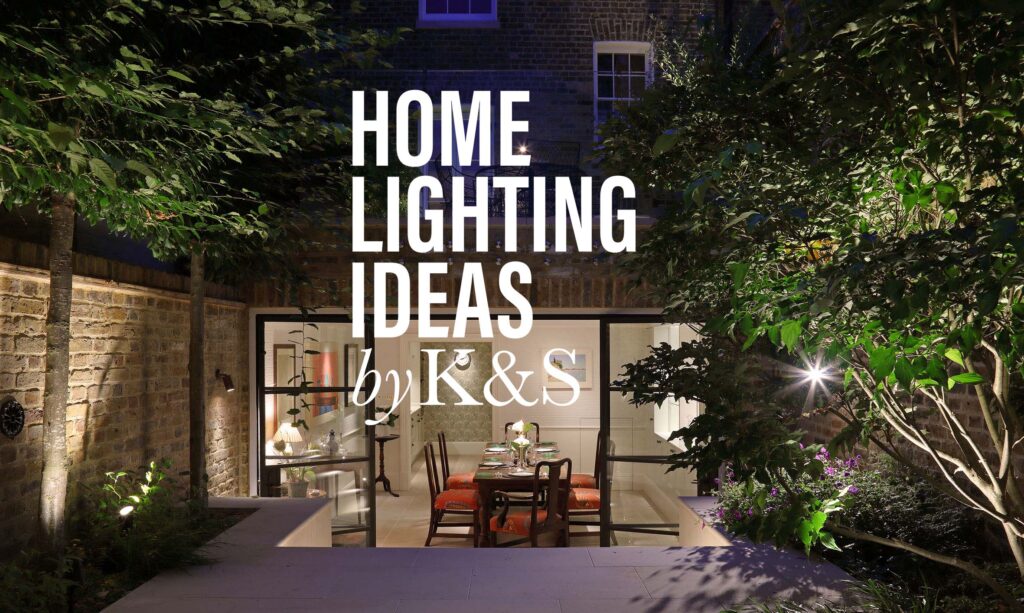 A history of illuminating gardens
The skill of lighting gardens goes back 300+ years when public and private gardens were illuminated by candle light for the summer seasons festivities and parties. Novelist Fanny Burney wrote that the nightly illuminations of the Regency Ranelagh Gardens – 'made me almost think I was in some enchanted castle or fairy palace'.
Setting the scene is simple, enjoy the night sky, keep your light levels to a minimum (you'll be amazed at how little you need). Decide on your dream, is it a quiet escape, a magical garden or summer festive cheer?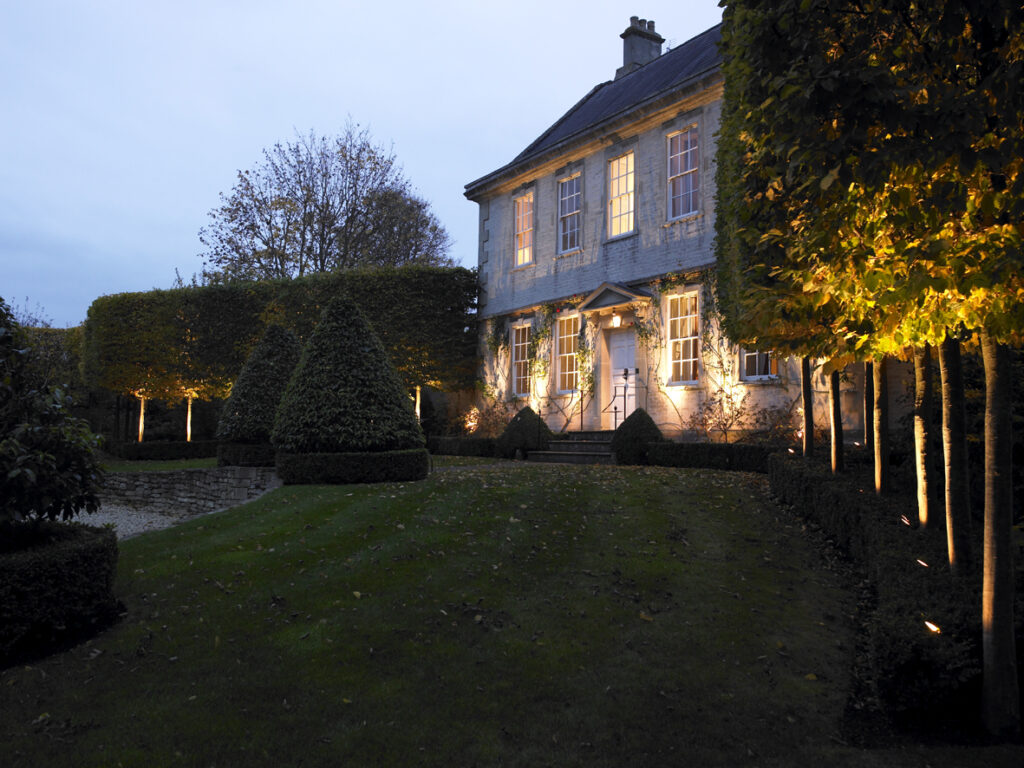 Lighting Layering
When entertaining at home, consider first the practical layer of lighting. Make sure family and friends are safe by lighting key changes of heights and pathways by careful positioning of dancing candles in glass jars, small portable lights (Latsio have a good range) or discreet, low-glare path lights (one of our favourite manufacturers is Lightgraphix). Remember these lights are for way-finding and safety so should be inviting but not a focus in themselves, unless you have amazing stonework or you're creating an enchanted pathway.
Focus Points
Now it's time to consider your focus points – do you have any key plants or sculpture? Only light what is worth lighting and as a poor gardener myself I love the fact the quality of the planting doesn't matter at night, I can control where people look by just lighting what we want them to see – you control the eye at night, so enjoy the best elements of your garden only, maybe even reverse it from the day? A carefully lit sculpture creates a wonderful focus and can give the piece a whole new look and enjoyment at night.
In smaller gardens, it's best to keep the lighting at eye level or below to keep it intimate and to minimise disruption to the night-time environment. Both neighbours and bats will thank you for it.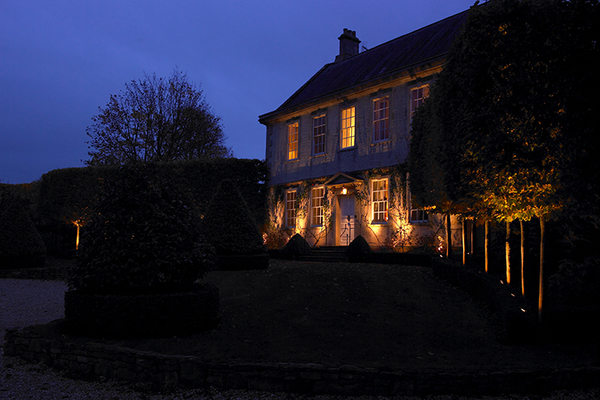 Alfresco Dining
One evening activity best enjoyed with low level lighting is dining alfresco. And nothing beats a simple candle on the table for romantic lighting and flattering the face. Candles can just set the scene.
For a little more magic, you can hang fairy lights or lanterns in trees to enhance the scene. Check out the huge selection of battery and solar powered lights available (Festive Lights offer a good range of solar fittings). But remember solar lighting should be located and angled for maximum exposure to the sun.
Lighting Scheme Installation
Plan your lighting scheme installation around a number of different circuits splitting your path, dining, decorative and focal points lights. This will allow you to balance and play, and in winter you could just have a single glowing object to take your eye outside. With the recent development of WIFI and Bluetooth controls it is now very easy and affordable to put the control of your garden lighting on timers, switches and sensors all controlled from a tablet or mobile phone. It's essential garden lighting is only 'on' when being enjoyed.
About Kate & Sam Lighting
Kate & Sam have been designing lighting schemes for over 25 years, ranging from from 5* hotels to cottages, they love bringing their expertise to homes & gardens and have set up homelightingideas.com making lighting design accessible to everyone.
Note to Editors:
As a small, independent consultancy, Kate & Sam are excited to offer this bespoke and focused design service. Years of experience and a pedigree portfolio means they can work quickly to resolve issues and offer a thoughtful and personalised design experience. Past projects include the private homes of stars and royalty, 5* hotels and restaurants worldwide including 25 Wahaca restaurants. The Avenell Club Emirates Stadium, Adare Manor, Athenaeum Hotel, Grade 1 Llanelli House, Bonhams Knightsbridge. The British Pavilion Shanghai Expo landscape, Harrods Toy Dept, Odeon Leicester Square, Sweet History of York among others.
High resolution images are available on request.
Folllow on Instagram @homelightingideas
For all PRESS enquiries please contact:
Sarah Edmonds Marketing +44 (0) 7990 587967 / [email protected]