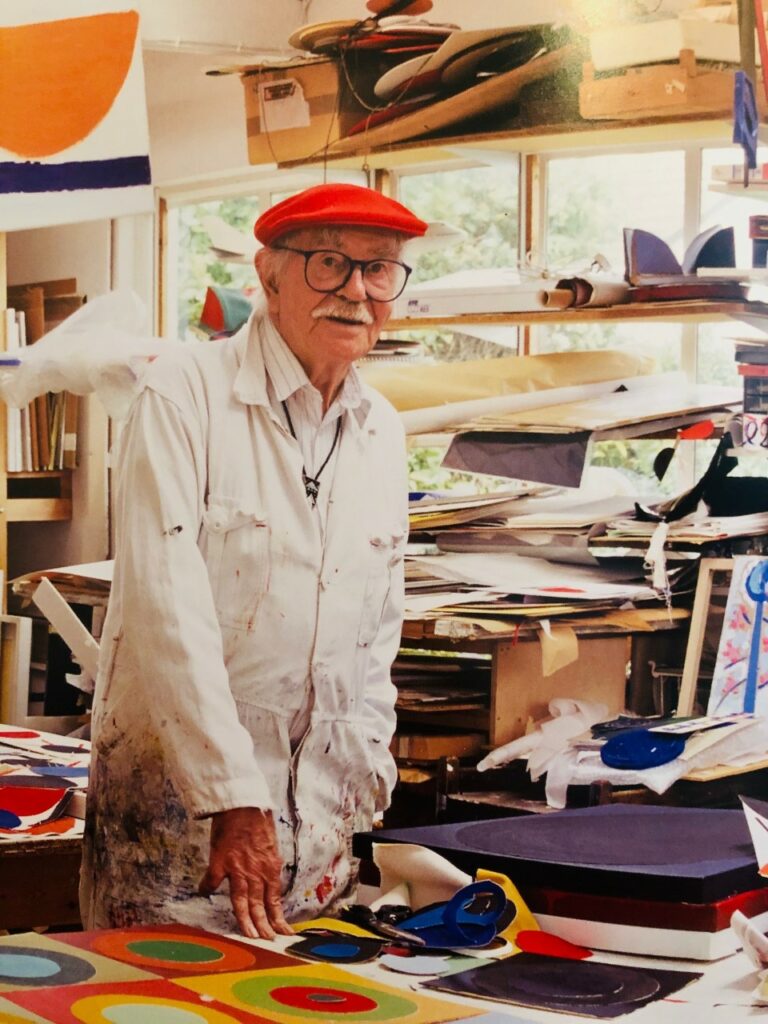 Sir Terry Frost needs no introduction – he is a respected figure of the British art establishment, artist, printmaker and doyenne of modern abstraction who has left an indelible mark on the global art world. Yet many people do not know that his lifelong love of colour stems from a four year stint in prisoner of war camps.
In all of my research about this artist, he is described as having a joie de vivre, a jovial and loving character, 'He had a very, very joyful personality and that showed in his work,' confirms Patricia Singh who represented him at the Beaux Arts Gallery for over twenty five years. He wore bright colours, a distinctive red beret and a wide smile. His obsession with colour is most certainly linked to a traumatic experience that he could never quite shake off.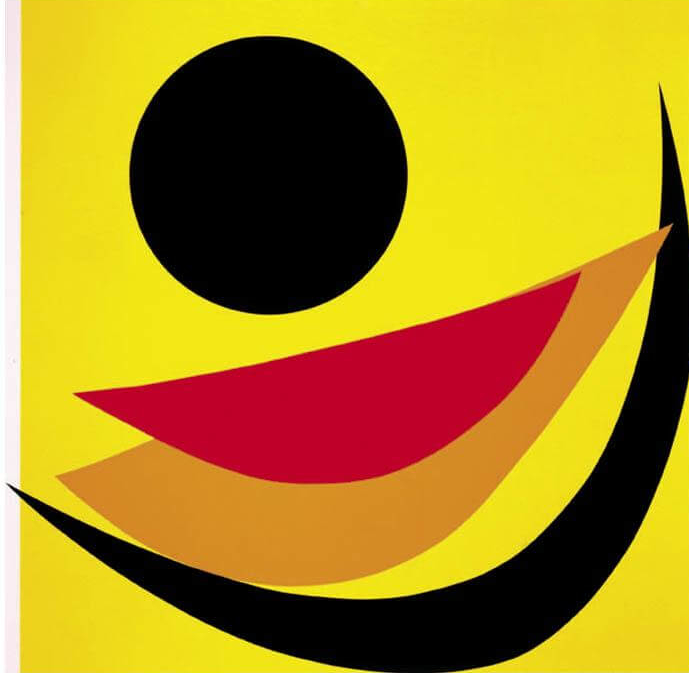 Captured by Nazis
During World War II he served in France, the Middle East and Greece before joining the Commandos. It was while serving with this regiment in Crete, 1941, that he was captured and sent to various prisoner of war camps in Saolnika, Poland and finally Stalag 383 in Hohenfals, Bavaria. In order to pass the time, Frost spends the next four years sketching portraits of his fellow inmates.
His keen eye and skill for capturing a likeness is noticed by Adrian Heath, himself a practising artist. Until their meeting, Frost had never picked up a paintbrush, except to touch up the roundels on the RAF aircraft in a factory where he worked. In fact, he had left school at fourteen and went to work in a cycle shop. Their relationship changed his whole life and Heath encouraged Frost to look upon art as a vocation. This urge to paint never left him.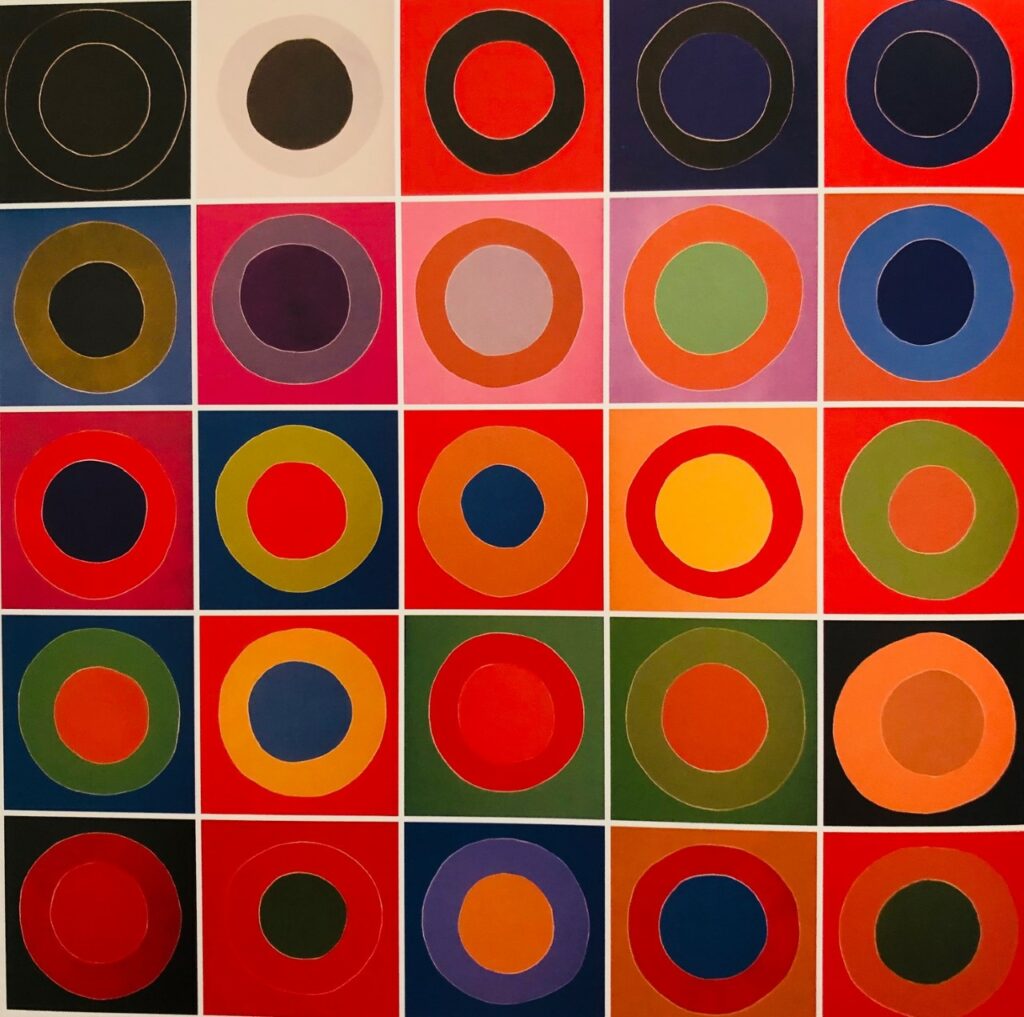 But how could he paint in a prisoner of war camp?
Prisoners were clever at finding ways to entertain themselves through clubs, theatre groups, radio and even painting. Frost and Heath improvised. An easel was made from old red cross boxes, paintbrushes crafted from old shaving brushes, black out blinds were used for canvas and sardine oil for turpentine. Paint was mixed by hand from whatever natural resources they could find.
His love for colour was a direct reaction to these drab years, but he saw these camps as his university, a place for learning. It is well documented that he found this experience transformative, 'a tremendous, spiritual experience with a more aware of heightened perception during starvation.'
Upon release in 1945, he grabbed life with both hands and married Kathleen Clark in August that very same year. The following year they moved to Carbis Bay, St. Ives where he worked as a butler and enrolled as a part time student at Leonard Fuller's School of Art where he meets Peter Lanyon and Ben Nicholson.
Back to school
His lifelong education in fine art had begun. With an itch to scratch, Frost felt he required some formal training and was accepted at Camberwell School of Art with an ex-serviceman's grant – by this time he was thirty two years old and a mature student. His tutor Victor Pasmore was a big influence on him.
Home is Cornwall
Frost returned to Porthmeor, Cornwall in 1950 to rent a studio adjacent to Ben Nicholson and begins work as an assistant to sculptor Barbara Hepworth. His whole life is no consumed by a love of art, study, meeting and working with kindred spirits and teaching others. He was a well respected teacher and had close affiliations with the Bath Academy of Art, Willesden School of Art, Coventry School of Art and Design and the University of Reading where he taught at a high level.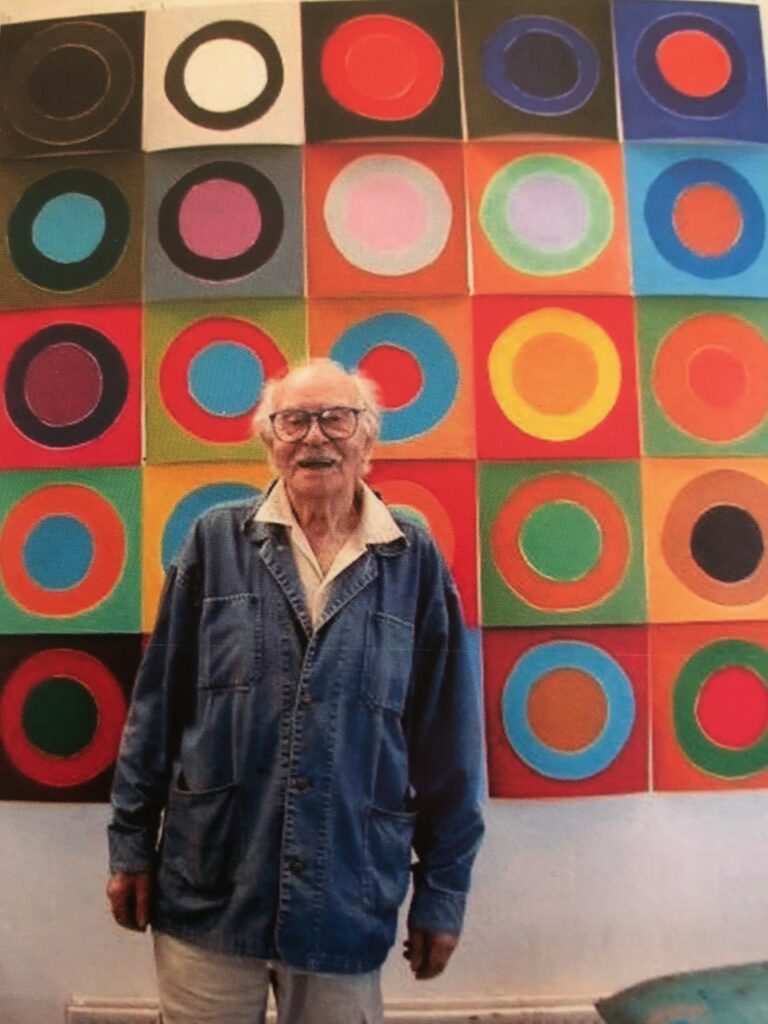 Throughout his career, he spends much time abroad teaching Summer schools in Canada, Norway and California alongside painting and research trips to New York, Venice and Auduze in France to visit Elisabeth Frink on three occasions.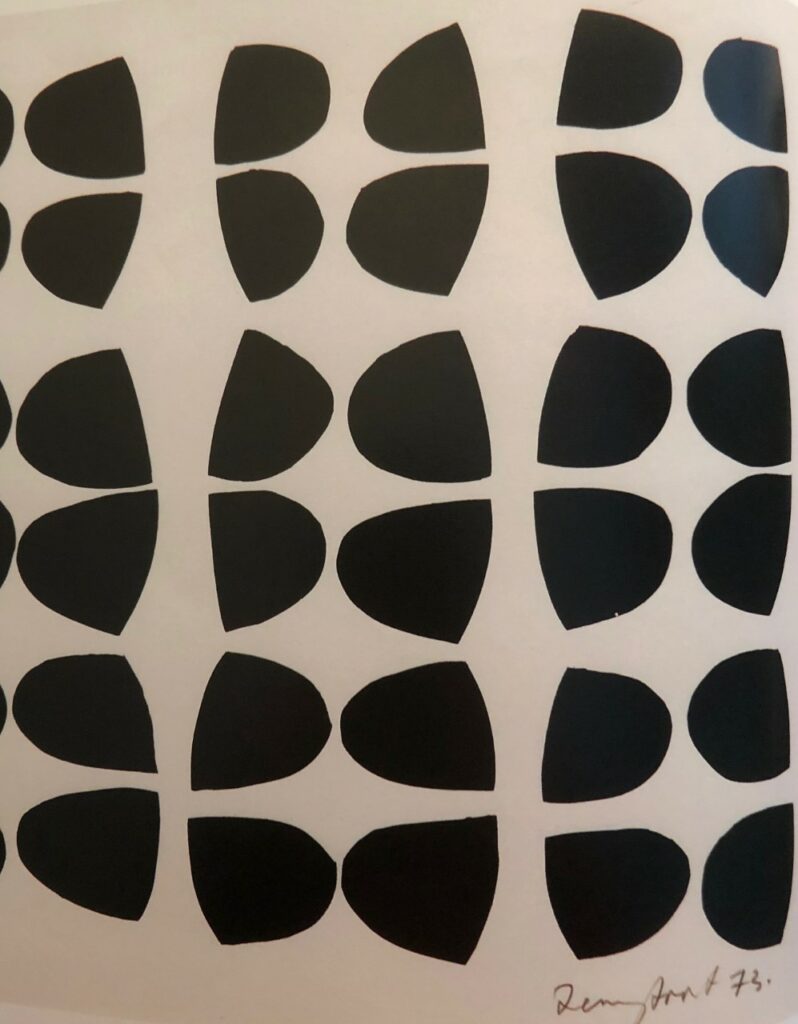 He moved home to Newlyn permanently in 1974, was elected a member of the Royal Academy of Arts in 1992 and knighted in 1998 but 'he was never pompous about his work,' said Andrew Wilson, deputy editor of Art Monthly. The advice he impressed upon his own children is a good lesson for us all, 'Keep doing it! Keep being different! Keep being original!'
If you would like to commission some feature writing or an artist interview, please contact me here.